The Children Entrusted to Our Care Become Model Citizens As They Learn, Laugh, and Grow
The Children Entrusted to Our Care Become Model Citizens As They Learn, Laugh, and Grow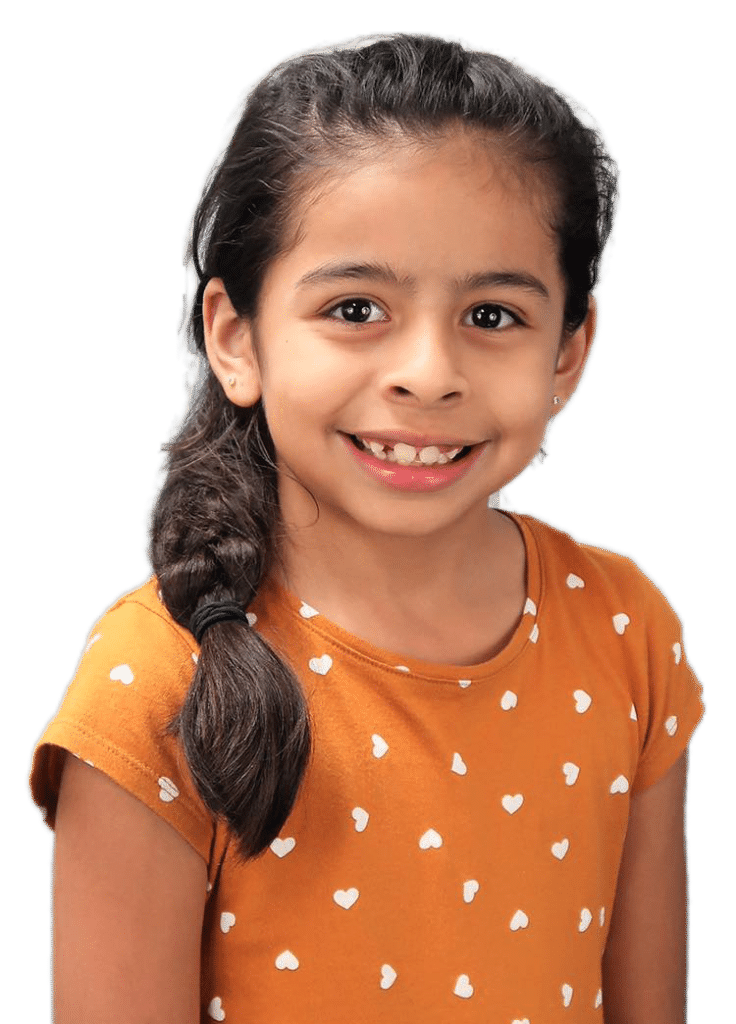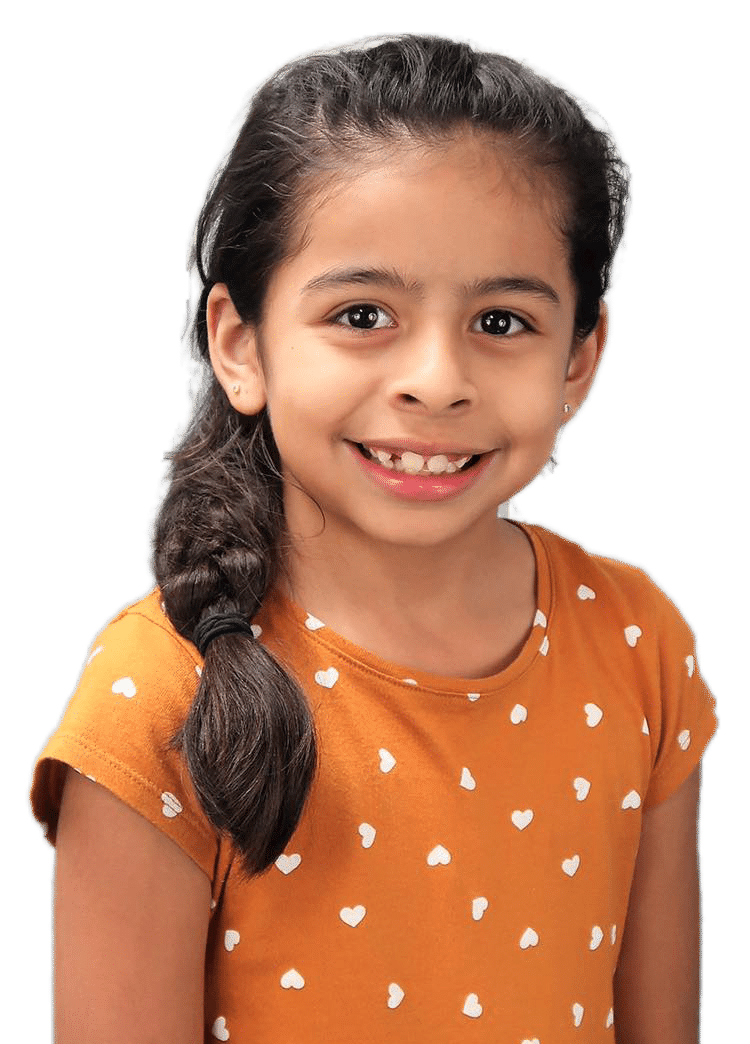 Illuminating Young Minds For A Brighter Tomorrow
The Children Entrusted to Our Care Become Model Citizens As They Learn, Laugh, and Grow

Illuminating Young Minds For A Brighter Tomorrow
The Children Entrusted to Our Care Become Model Citizens As They Learn, Laugh, and Grow
PRESCHOOL & DAYCARE SERVING HESPERIA, CA
Where Every Child is
Loved, Cared For, & Safe
At Just 4 Kids Preschool, you'll see a collaborative team effort when it comes to guiding, teaching, and caring for your child. Our ardent experts use teamwork and wholly dedicate themselves to your child, making this school the very best of the best.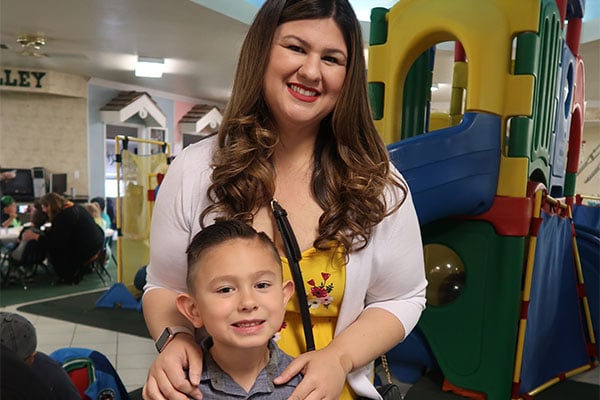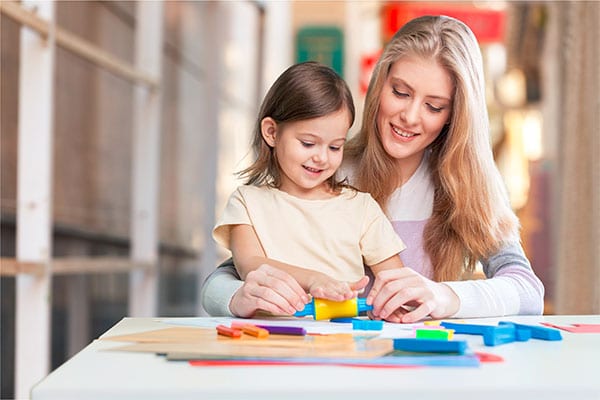 We Prioritize Safety Above All Else, Always
We believe every parent deserves the peace of mind knowing that their child is safe. The 24/7 CCTV recorded cameras and badge-only access required to enter the building are safety features that parents love.
A School Community With Family Values As Core Values
We extend our solid family values to the children in our care, their families, and our staff. This sense of togetherness, at its core, means you feel supported, and your child develops the strong "family" bond with their teacher for which we are known.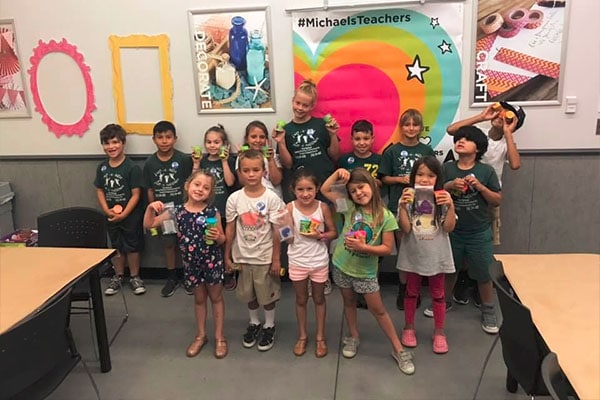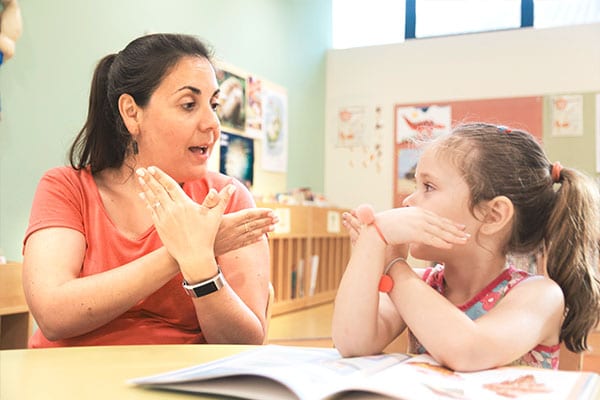 Teachers Are Irreplaceable, Compassionate, & Priceless
Our teaching team, their leadership, and compassion are the heart of our community. Our community values of honesty, accountability, a genuine love for children, and genuinely having teaching as their life's work and calling, is what sets our team of teachers apart from the rest.
Teachers With Exceptional Tenure To Guide Your Child
The total tenure of our teaching staff is 78 years, and a total of 36 years for our directors! This speaks to the exceptional dedication of our team, and the pure satisfaction we derive from working with children.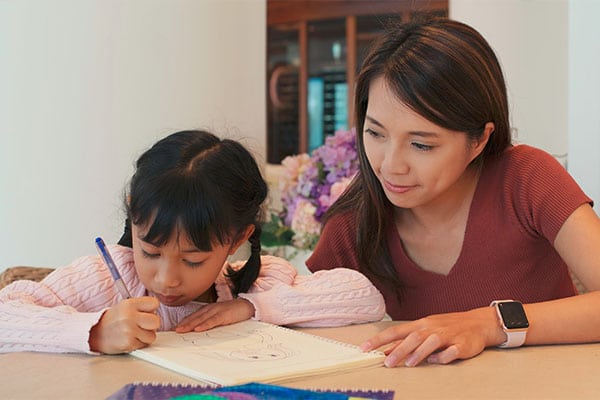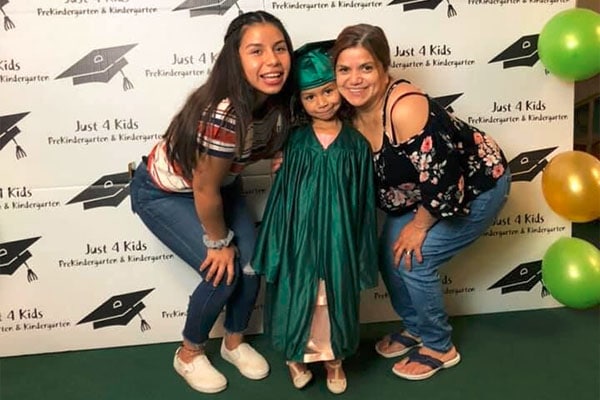 A Love Of Children & A Love Of Knowledge
We believe that our love of knowledge combined with a genuine love for children leaves a lasting impression both on the families we serve and the children in our care. Parents can confidently recommend our school to other parents who are looking for a place that is caring, fun, and safe for their little ones.
The Creative Curriculum For A Head Start On School Skills
The Creative Curriculum is hands-on, creative, and full of fun, age-appropriate activities.  Your child's daily lessons are engaging, rigorous, and practical. They derive great satisfaction from learning as they discover phonics, counting, writing, and much much more.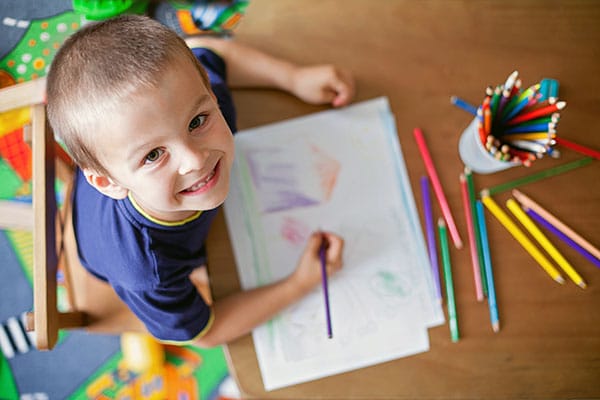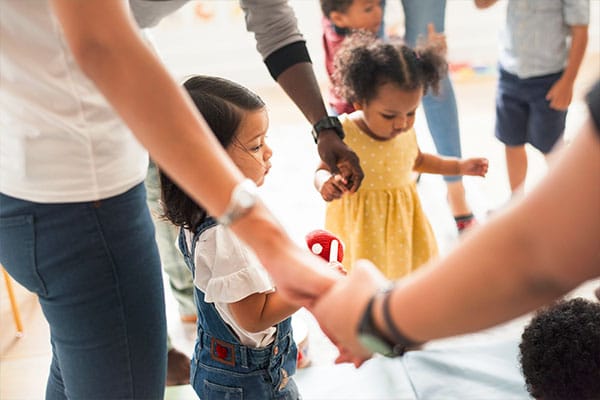 Making Time For Dance
and Music Every Day
Music and dance are central elements of your child's daily learning. Teachers incorporate this into the curriculum to enhance learning, memory, pace, rhythm, counting, and of course, fun!
Beautiful Green Spaces For Daily Outdoor Play
Children get time outside on a half of an acre for gross motor movement every day. Children clamber on play structures and can engage in team sports such as Baseball, Basketball, Soccer, and Football at some locations. Outdoor play is vigorous exercise and great fun.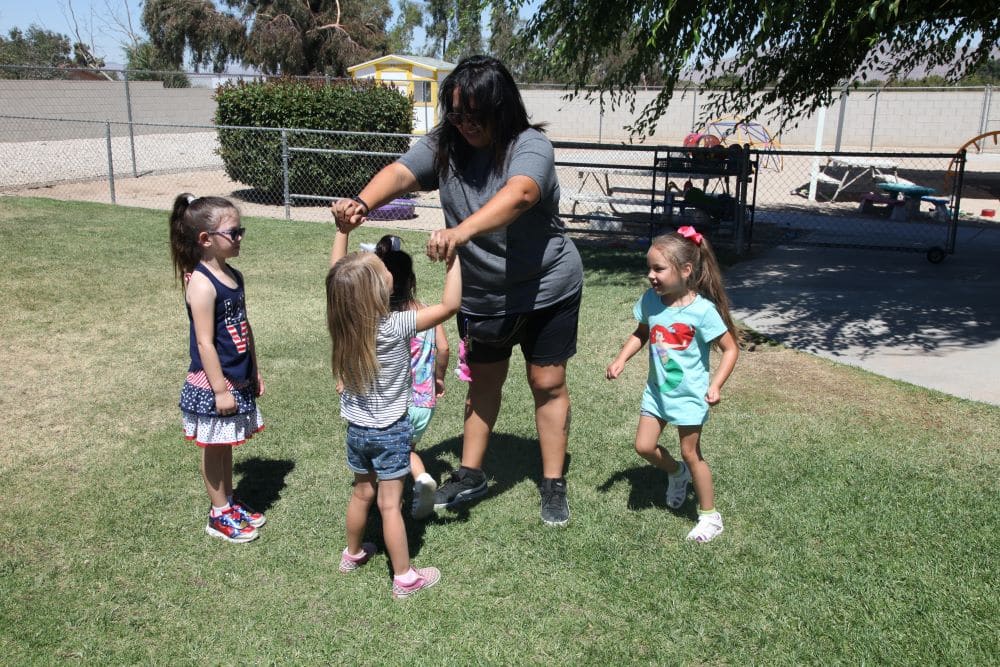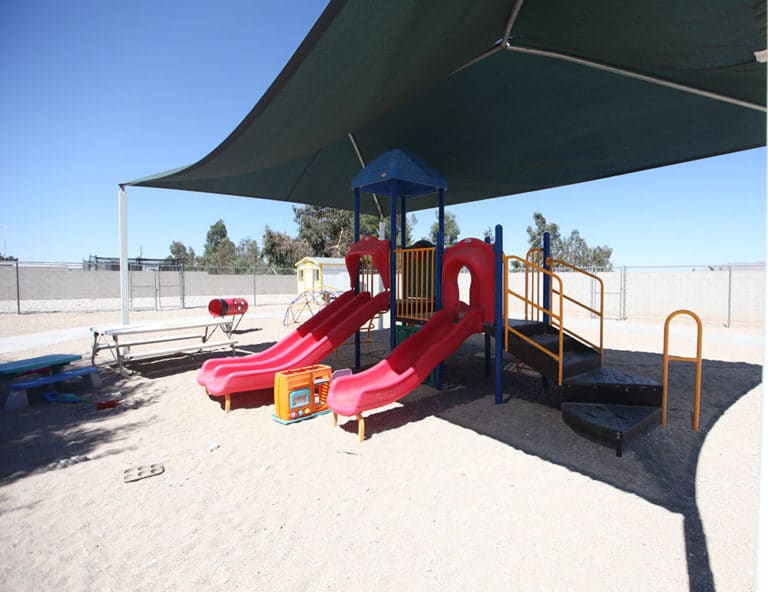 A Large, Grassy, Shaded, Outdoor Playground With Misting System For The Porch
Outdoor play offers a large, grassy, shaded playground with a misting system on the porch. There is also an area for sand play. Children are provided with tricycles, riding toys, push toys, a climber with slides, and a variety of blocks, trucks, and balls for their enjoyment.
Learning Centers Are Where children Learn While At Play
Learning centers set up for pure exploratory, educational play inspire your child.  Students are encouraged to role play, dress up, and use their imagination; they practice the social-emotional skills and practical life skills they learn. Complete with pre-reading and pre-writing centers, and a "little kitchen," these centers are the highlight of your child's day.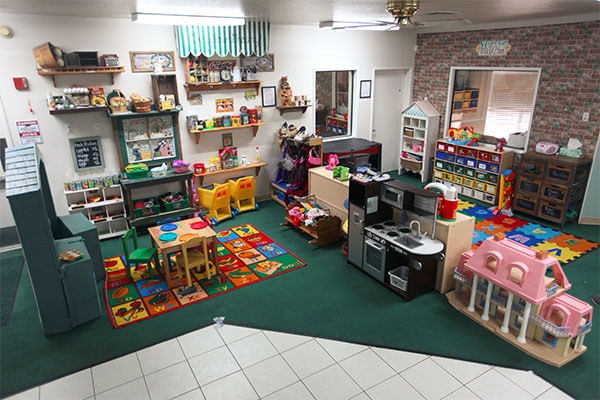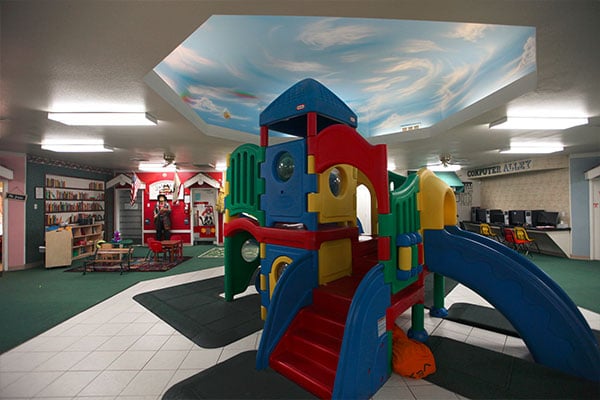 Giant Indoor Climber Among Our Top Attractions
Kids love to scramble over this giant structure. Safely and specifically designed for the physical needs of your child, this is the place they will run to every day, not to mention crawl, climb, jump, and explore.
Partake in Field Trips and Events For More Family Fun
Twice a week during the Summer, we visit local attractions such as the zoo, a library or museum. Our Christmas and Holiday Program is for the whole family, as are Mother's Nad Father's Day celebrations, Thanksgiving, Halloween Trick-or-treating, and the Easter Egg Hunt.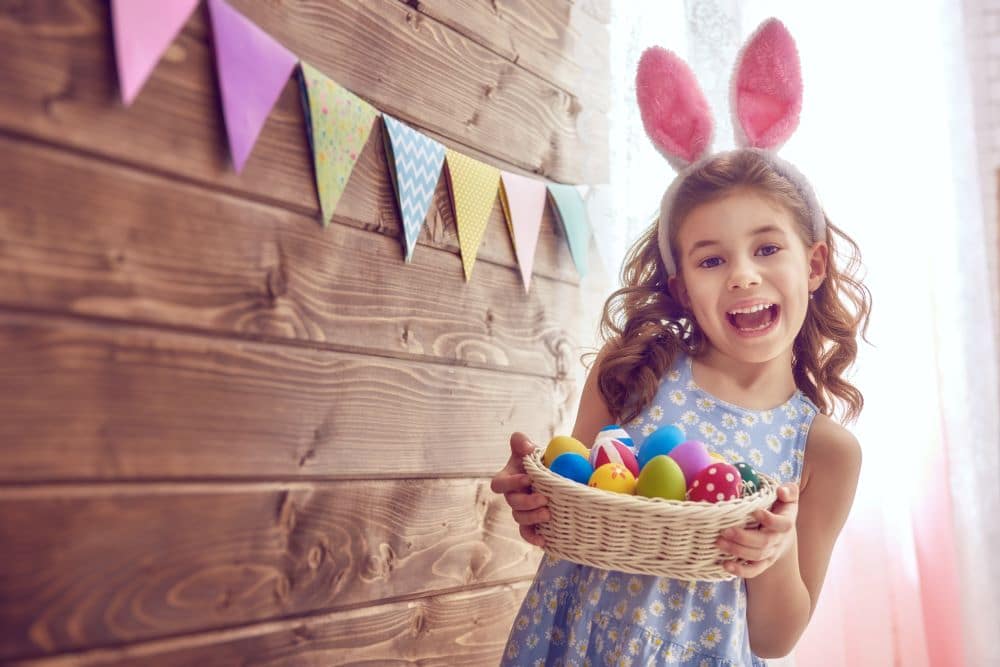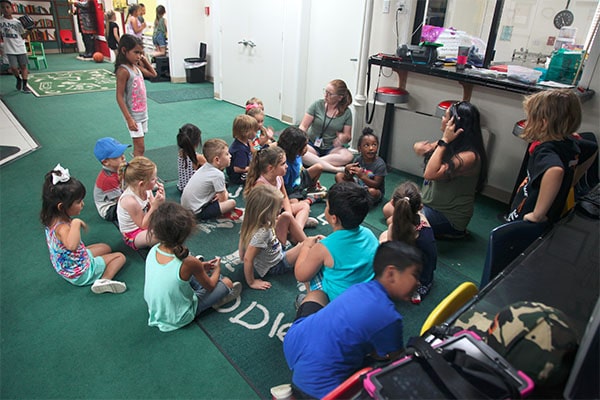 the BrightWheel App for
daily Reports and Pictures
How sweet is it to receive an update or picture of your smiling child throughout the day? For infants, this means a detailed report of diaper changes, feedings, naps, and more. For older children, expect pictures of with friends and an account of the day's activities.
Tasty And Nutritious Home-Meals, And 2 Snacks Daily
Your child will enjoy delicious, nutritious meals every day, such as spaghetti and meatballs with a side salad and orange slices, or bean and cheese burritos with mixed veggies and peaches. Our menus, including morning and afternoon snacks, are readily available so that you can view the full menu of healthy options every week.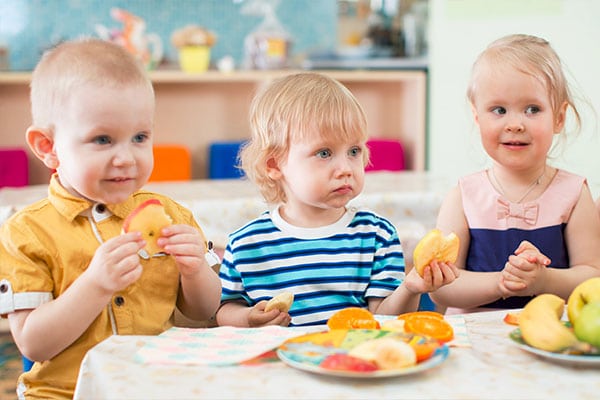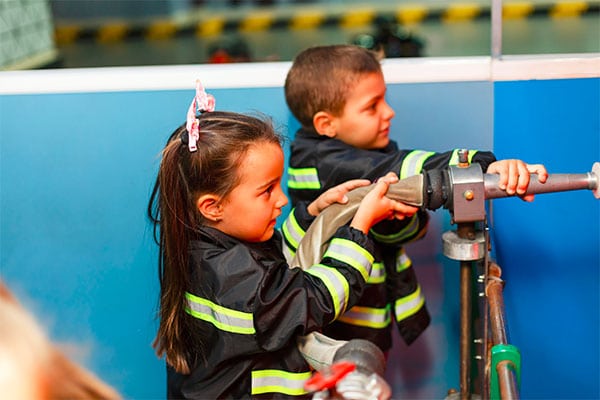 In-House Visits From Their Favorite Local Professionals
Dentists, doctors, firefighters, and police officers are regular visitors at our school. A sense of community and community involvement are a part of our value system, which is why we invite members of our community to visit, speak to, and connect with the community at Just 4 Kids Preschool.
Recipient of "Best in the Desert" For Three Years
We have been voted "Best in the Desert" (California High Desert) by readers of Daily Press for three years now. We are honored to be voted as the best of category for Preschool and Daycare.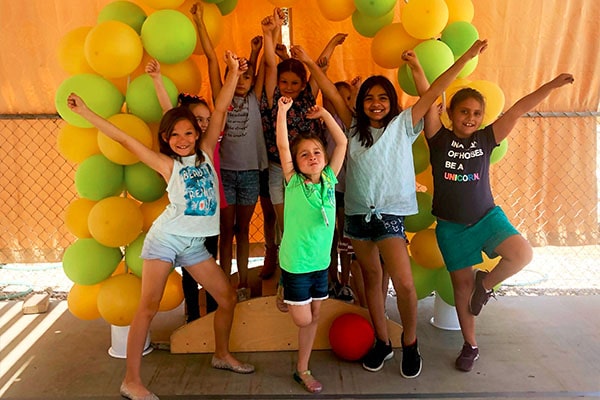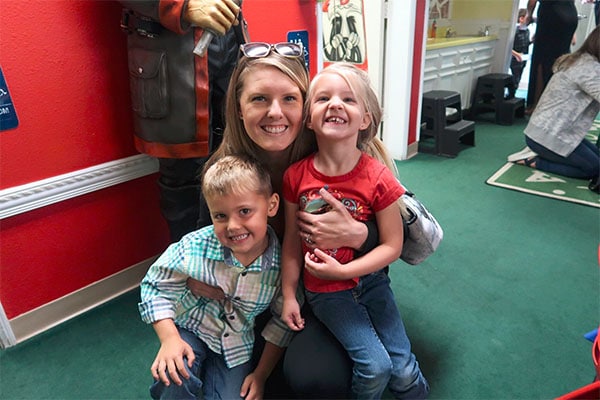 Character-Building With Honesty, Trust, And Respect
Leading by example means assuring children that it's OK to make mistakes, that this is a natural part of learning, so long as we strive for improvement and remain faithful to the guiding principles of honesty, trust, respect, and responsibility.
Help the Underprivileged Gain Access to Education
We strongly believe in community give-back. Our donations through AnCOP, Answering the Cry of the Poor, have given 15 students in the Philippines and Latin American countries the gift of Education through scholarship, many of whom would not have otherwise had access to schooling.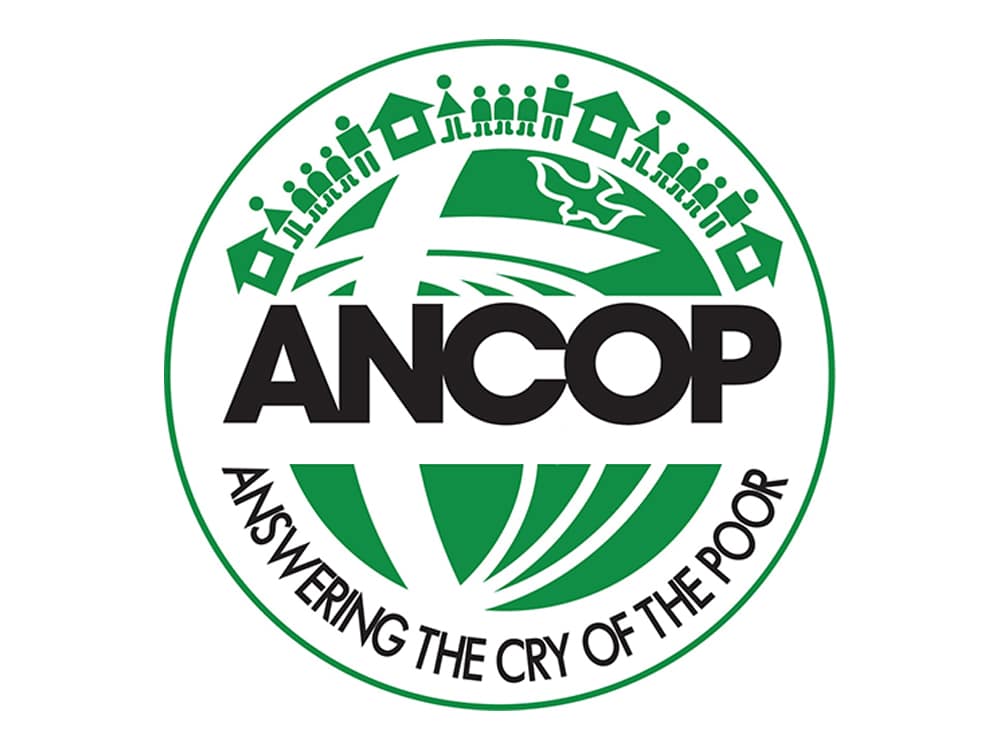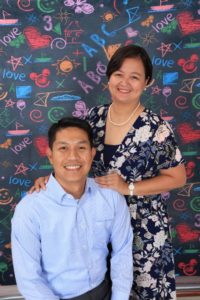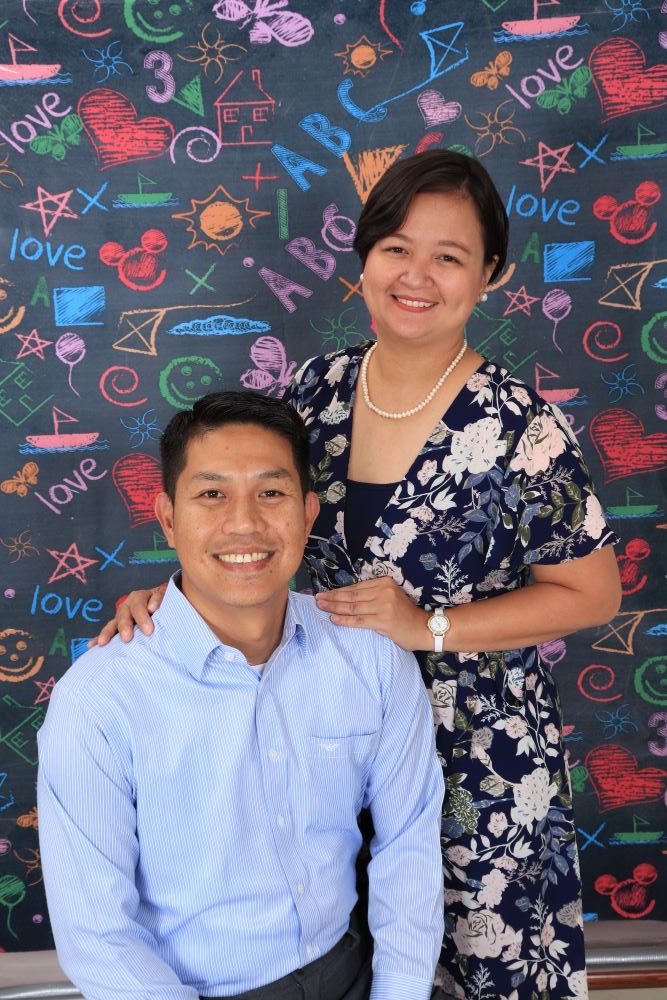 Alvin and Joy delight in watching children interact with each other, hugging their teachers, and having pure fun.  Their mission is to be of service, making Just 4 Kids Preschool an expression of their love of community, and held in such high esteem.  They strive to expand, to reach more minds, and to help more people.
This dynamic couple, married for 18 years, discovered the real rootedness of family by spending a full decade apart from each other, as they – Alvin first, then Joy and their children – immigrated to the U.S. from the Philippines.  At times over this ten-year separation, they found themselves and their children in three different time zones. They now recognize the true blessing that it is to be together as a family. They honor this same togetherness in their labor-of-love: their school.
With a minor in education and a bachelor's degree in philosophy, Alvin has taught from the levels of preschool to college.  He also has an extensive background in sales and marketing. Joy has been in customer service for over 15 years. Their talents and strengths combined, along with their keen sense of family values, are what creates an engaging and supportive environment that is Just 4 Kids Preschool.  They lovingly share responsibilities and encourage their staff also to see themselves as an invaluable member of the team, doing their part.
At Just 4 Kids Preschool, we encourage creative thinking from staff and children alike, to illuminate a child's mind and give them the absolute best education possible.
"It is a friendly, safe and clean school"
My Niece, Nephew and both my sons attended Just 4 Kids Preschool. Everyone there treated us like family. My boys loved it and had a great bond with they're teachers and staff. It is a friendly, safe and clean school. I would recommend Just 4 Kids Preschool to all my friends and family.
"It is always clean, organized and full of fun"
Everyone at this school works really hard and wonderfully together to make sure that every student is cared for and safe. Everyone does their part to together to make this school the best of the best. It is always clean, organized and full of fun; as well as educational.
"Their love for the children really shows"
One of the best preschools up here that cares and appreciates their staff. I've worked there on and off over the years and can tell Ms.Candy really cares for her staff and has helped me out in the past and I will never forget that. Their love for the children really shows.
Just 4 Kids - Hesperia 1 (Preschool & School Age)
Just 4 Kids - Hesperia 2
(Infants & Toddlers)
Just 4 Kids - Corona (Preschool)